By

Steven Pressfield




Published

:

May 27, 2015

Paperbacks and hardbacks: this is an area, I confess, that I've been absolutely clueless about.

You write a book. It gets published. The hardcover comes out. Then a year later comes the paperback. The paperback always has a different cover. If the hardback had a classy cover, the paperback usually has a slightly-less-classy cover. But maybe (you hope) it's a more commercial cover.

Sometimes your book appears in its second life as a "trade paperback," meaning a quality piece of workmanship, on good paper, weighty, only slightly smaller than the hardback. Other times it shows up as a "mass-market paperback," which is small and cheap. Sometimes the paperback takes off like a rocket. Other times it fizzles on the launching pad.

If you're self-publishing or indie-publishing (or if you're like me and Shawn at Black Irish Books), you can't afford to bring out a hardcover. You go straight to paperback. That sounds as unsavory as "straight to video," but actually it can be a real positive. These days, when so many people do their reading on Kindles and iPads, there's virtually no stigma to a paperback. In fact the paperback may be a big plus in that its price is not as daunting as the $24.95 or $29.95 for most hardcovers.

This week (yesterday actually), the paperback of my most recent book, The Lion's Gate, came out. I LOVED the new cover. I loved the look of the whole book. I started getting excited. The hardback was definitely an under-achiever. Maybe, I thought, the paperback will break through. The Lion's Gate has 234 customer reviews on Amazon, averaging five stars. But sales are barely moving the needle.

I knew that my publisher, Sentinel/Penguin, had been doing some serious thinking about this "second bite of the apple." I asked my editor, Niki Papadopoulos, if she wouldn't mind sharing some of Penguin's thoughts with our blog readers, for their (and my) edification.

Here's my mini-interview with Niki and Adrian Zackheim, who's the publisher at Sentinel/Penguin.

SP: Why publish a paperback?

AZ: Every different format of a book offers an opportunity to reach a new audience. Ebook, audio, hardcover, trade paperback, mass market paperback, movie tie-in editions—all these formats are sold and marketed in different ways and places. Each new format allows us to reach different types of readers.

NP: From a practical standpoint, publishing a paperback edition of a book gives us the opportunity to lower the price point and attract more price-sensitive readers. That's a logical reason. Sometimes, we want to try a different package and see what happens. It's really all just a mix of tradition, superstition, gut instinct, and publishing voodoo. But you probably guessed that by now, Steve.
[SP to readers: Those final three sentences are a subject for a whole other post, which I'm gonna do next week. Marketing a book (I don't care what anybody says) is an art, not a science. Not even the biggest, savviest publishers know for sure who's going to buy a particular book (unless it's a memoir by Hillary Clinton or Sarah Palin), let alone why or what will motivate them to buy. More about that next week.]
SP: What was Penguin's thinking on having a new cover? And why this particular cover?
AZ: When we published the hardcover edition of The Lion's Gate a year ago, we were really excited about the immediacy of the reading experience—the inside-the-cockpit, under-the-helmet stories of the actual soldiers who fought and won that war. We wanted to play that aspect up in the package. So we went with a cover that emphasized the level of immersion the reader has in the story.  You're right there in the jeep with the soldiers, heading into the unknown.
For the paperback, we made a conscious decision to package the book more like Steve's other works. By going with bolder type and colors, along with a step-back page showcasing all the great reviews the book garnered in hardcover, we're making the book look more like an action-packed military adventure story—which it most certainly is, too.
SP: How do publishers think about marketing a paperback versus marketing a hardcover?
NP: That's a great question. A new work of serious nonfiction is almost always published in hardcover first, and this format will signal the newness of the book to the media. Traditional media outlets are more open to covering a book that's new, because its publication is an event of sorts. Book review sections in newspapers, guests on The Daily Show, and so on—it's all books in their first six to eight weeks of life.
More >>

By

Shawn Coyne

|

Published

:

May 29, 2015

[Join www.storygrid.com to read more of Shawn's Stuff]

The other day, Loren Kleinman at IndieReader sent me a bunch of questions about The Story Grid and about Steve and my publishing philosophy at Black Irish Books.What's surprising about doing interviews is that the most fundamental and well-worded questions can make you reconsider exactly what you're doing and why.

Loren's full interview should run shortly, but in the meantime, I thought it would be fun to share just one of her questions with you.

Keep in mind that the opinions in here are mine only. I can't speak for Steve or Callie or Jeff.  This is just my take.

Tell us about Black Irish Books.  Explain the motto and what kinds of authors are you looking for?  What can readers expect from Black Irish?

By

Callie Oettinger

|

Published

:

May 22, 2015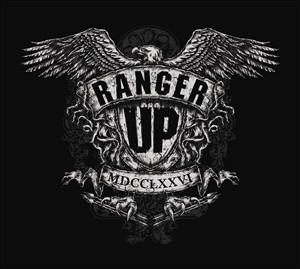 [This post ran last November. This week, Ranger Up helped share a special giveaway of The Return, a Black Irish Books title by David Danelo.  We just wanted to thank the Ranger Up team for sharing The Return — and Nick Palmisciano for sharing Ranger Up's backstory. Working with Ranger Up is always a reminder of what can be accomplished when someone fights for his passion.]
Nick Palmisciano was earning a quarter million a year when he learned he was being promoted — a promotion that would add another hundred thousand or so to his income.
The promotion announcement landed on a Friday. The following Monday he gave his notice.
"I knew that if I took that promotion, the golden handcuffs were being slapped on and Ranger Up was going to die—and I was going to spend my life working for other people doing something I really didn't care about that much," said Nick.
What is Ranger Up?
In Nick's words, "Ranger Up is a content machine."
Don't let the t-shirts and jeans on the home page of its site fool you into thinking it's an apparel company. Yes, there's the clothing, but if you dig, you'll find a full-fledged media company, leveraging its free content to move pay-walled content.
Unlike many other content providers, who are struggling to monetize their content, offering a free article here and there and then banking on the hope that readers will buy a subscription instead of site jumping to another URL where more free content is available, Ranger Up offers a seemingly endless supply of videos and images—including the original series "The Damn Few" and the "Rhino Den" blog. The content being created by Ranger Up is distinct. It isn't available in bulk online, which means its audience is digging in its heels and sticking around for more. In turn, this content has helped them engage, retain and grow a community that pays for content, too, in the form of t-shirts and jeans and signs and other gear, rather than site jumping for its next dose of free content.
How's that working for Ranger Up?
According to Internet Retailer, Ranger Up's "high level of engagement is what drove $750,000 in social commerce sales for the e-retailer in 2013—as 28% of its total online sales came from shoppers who clicked to the site from social networks. The role of social networks in driving traffic is even greater: Nearly 39% of Ranger Up's 2013 traffic stemmed from Facebook, Twitter, Pinterest and YouTube . . . . That earn[ed] the merchant the No. 2 spot in this year's Social Media 500, which ranks online retailers by the percentage of traffic they receive from social networks, a measure of how effectively they are reaching their audience via social media."
Let's Backtrack a Bit . . .

More >>