By

Steven Pressfield




Published

:

May 20, 2015

Writers are always obsessing about "narrative drive." We know what it means. It's the propulsive, page-turning momentum that we all hope to generate in our readers.

But how do we create narrative drive?
A priest, a rabbi, and an alligator walk into a bar …
That's narrative drive.
There's no way you and I are not gonna stick around to hear the rest of that joke. Why? Because a question has been planted in our minds, an open-ended question that has hooked us and makes us want to know the answer. (By the way, I just invented that set-up; if an actual joke exists, I don't know it. Sorry!)
I like to think of these narrative threads as "lines in the water." Like a fishing boat will trail six, eight, ten different lines with eye-catching lures hoping to attract fish, we as writers will trail as many narrative lines as we think the story can handle.
The goal is identical: to "hook" the reader.
Last week I included the following section from the "Scene by Scene" file I'm working with on a book project right now. Note the word LINE throughout:
29. TOXIC SLUDGE

Mika reveals that sludge is toxic waste — and human bones in it. ESCALATION of LINE #6. She wants to go to the police. Mika also shows S the JIMMY BRESLIN ARTICLE in the paper, which contains more backstory re B, i.e. LINE #4.

Breslin article prompts S to speculate on who planted it, who made it happen, and why now? LINE #6 and LINE #4. The fact alone that somebody made this happen shows that the stakes of LINE #6 are continuing to escalate. Now they've gone public. They're in the paper.
What I'm doing in this file, among other things, is keeping track of the story's "lines in the water." First, I'm very consciously and deliberately opening up those lines. An early scene will plant an open-ended question in the reader's mind. She, I hope, will keep turning the pages till she gets an answer.
I want to have as many lines as the story will hold and to keep each of them escalating all the time.
How many lines in the water does Game of Thrones have? Seems like a hundred, doesn't it? No wonder we can't stop watching.
Same with The Sopranos. Or Mad Men. Or House of Cards.
The idea is to hook the viewer with a slew of open-ended narrative streams, each one of which asks a compelling question. Will Carmela run away with Furio? Will Don Draper finally confront his hidden past? Will Francis ever pay for pushing Chloe in front of the subway train?
The more compelling the "lines," the more deeply we in the audience will be hooked.
Here's a trick that soap opera writers have been using for decades:
Give every character a story-line with every other character.
More >>

By

Callie Oettinger

|

Published

:

May 22, 2015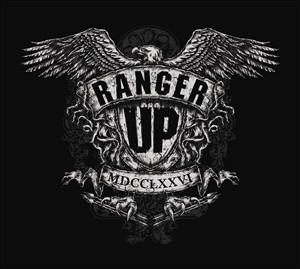 [This post ran last November. This week, Ranger Up helped share a special giveaway of The Return, a Black Irish Books title by David Danelo.  We just wanted to thank the Ranger Up team for sharing The Return — and Nick Palmisciano for sharing Ranger Up's backstory. Working with Ranger Up is always a reminder of what can be accomplished when someone fights for his passion.]
Nick Palmisciano was earning a quarter million a year when he learned he was being promoted — a promotion that would add another hundred thousand or so to his income.
The promotion announcement landed on a Friday. The following Monday he gave his notice.
"I knew that if I took that promotion, the golden handcuffs were being slapped on and Ranger Up was going to die—and I was going to spend my life working for other people doing something I really didn't care about that much," said Nick.
What is Ranger Up?
In Nick's words, "Ranger Up is a content machine."
Don't let the t-shirts and jeans on the home page of its site fool you into thinking it's an apparel company. Yes, there's the clothing, but if you dig, you'll find a full-fledged media company, leveraging its free content to move pay-walled content.
Unlike many other content providers, who are struggling to monetize their content, offering a free article here and there and then banking on the hope that readers will buy a subscription instead of site jumping to another URL where more free content is available, Ranger Up offers a seemingly endless supply of videos and images—including the original series "The Damn Few" and the "Rhino Den" blog. The content being created by Ranger Up is distinct. It isn't available in bulk online, which means its audience is digging in its heels and sticking around for more. In turn, this content has helped them engage, retain and grow a community that pays for content, too, in the form of t-shirts and jeans and signs and other gear, rather than site jumping for its next dose of free content.
How's that working for Ranger Up?
According to Internet Retailer, Ranger Up's "high level of engagement is what drove $750,000 in social commerce sales for the e-retailer in 2013—as 28% of its total online sales came from shoppers who clicked to the site from social networks. The role of social networks in driving traffic is even greater: Nearly 39% of Ranger Up's 2013 traffic stemmed from Facebook, Twitter, Pinterest and YouTube . . . . That earn[ed] the merchant the No. 2 spot in this year's Social Media 500, which ranks online retailers by the percentage of traffic they receive from social networks, a measure of how effectively they are reaching their audience via social media."
Let's Backtrack a Bit . . .

More >>

By

Shawn Coyne

|

Published

:

May 15, 2015

[Join www.storygrid.com to read more of Shawn's Stuff]

A brief post today to follow up on Steve and my Hamlet-esque Seminar contemplations…

For those of you who took the time to fill out our survey, we are eternally grateful.  It's no small thing today to actually think through and constructively ask yourself… What exactly is it that I want?

It's hard enough to concentrate when the kids are fighting in the yard, the sink's overflowing with dishes and the ledger you promised your boss is due the next morning.

And then to literally and concretely state what you want from those you think can help you get it too?  That takes guts.  A lot of 'em.  So thank you for taking that time out of your life and giving us your attention. We won't forget it.

Here's the upshot:
More >>