By

Steven Pressfield




Published

:

March 5, 2014

Herewith, ten idiosyncratic observations on the subject of generating ideas.

1. Ideas seem to come by themselves, unbidden.

In certain careers that I've spent time in—advertising and the movie business, for example—I've labored under conditions where you have to produce on demand. It's hard. It's do-able, but it's never really worked for me. I can't press. It's hard for me to grind 'em out.

2. Ideas seem to come in off-moments.

They appear when the brain is turned off. For me that's when I'm half asleep, pre-dawn or tossing in the middle of the night; when I'm in the shower or shaving, or driving on the freeway.

3. Ideas don't arrive with noisy fanfare.

Even the giant ideas, like those for books that will take three years to write, appear as part of a stream of other thoughts, many of which are mundane. The blockbuster idea is just one notion out of 150, or 1050, that you have through the day. "Gee, I need to pick up my dry cleaning." Then, "Let's write Moby Dick."

4. Ideas are coming in all day.

I was on a farm in Idaho once, in a gigantic underground bunker where potatoes were being sorted on an assembly line. Farm kids stood by a conveyor belt, under the lights, while thousands of potatoes tumbled past every hour. That's what ideas feel like to me. They're always there. The trick is training yourself to notice.

5. Good ideas have a feel to them.

The kids in Idaho were sorting the potatoes. Their job was to pick out the good ones. It was amazing to watch their hands fly. They kicked the bad ones out and guided the good ones through.

A good idea has a feel to it like a potato. You can tell a winner. A big idea feels meaty and russet. You can sense it.

6. Resistance appears .0001 of a second after a good idea.

Resistance wants you to dismiss that good idea. The voice in your head will say: "That idea? Worthless. I've seen that one a million times."

Suppose you do notice the idea. Resistance will try to make you forget it. "Ooh, you're right, that is a good one. No need to make a note though. I'm sure you'll remember it."
More >>

By

Callie Oettinger

|

Published

:

March 7, 2014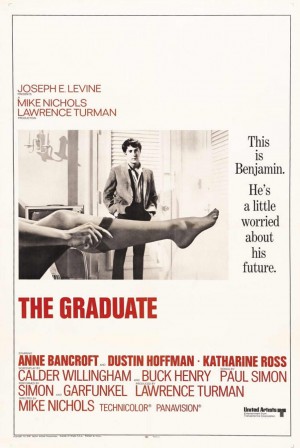 Mr. McGuire: I want to say one word to you. Just one word.
Benjamin: Yes, sir.
Mr. McGuire: Are you listening?
Benjamin: Yes, I am.
Mr. McGuire: Plastics.
—The Graduate
Magic-Bullet Plastic
For The Graduate's Mr. McGuire, "plastics" was it—that sure-fire, magic-bullet road to riches. A couple of decades later, he might have said "home health care"—and today's young Benjamin Braddock would perhaps have given him the same confused look, and the same follow-up Q&A would have ensued:
Benjamin: Exactly how do you mean?

Mr. McGuire: There's a great future in [home health care]. Think about it. Will you think about it?
Mr. McGuire seemed like a shiny-object guy, always racing after the buck-making magic bullet du jour. He might have hit it big that way, too—but it's a long-shot, like investing your paycheck in Powerball tickets. Odds aren't in your favor.
But what if he had found that passion for the magic bullet within the long term?
More >>

By

Steven Pressfield

|

Published

:

March 3, 2014

Cindy Lou asks a question that we've all had to figure out over the years.
How do you get your friends to understand you don't work for free. Especially during the Holiday's, friends seem to forget I work for a living.
Listen to our podcast and then read I Will Not Read Your Fucking Screenplay. It's great.