By

Callie Oettinger




Published

:

November 21, 2014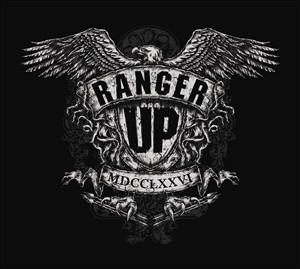 Nick Palmisciano was earning a quarter million a year when he learned he was being promoted — a promotion that would add another hundred thousand or so to his income.
The promotion announcement landed on a Friday. The following Monday he gave his notice.
"I knew that if I took that promotion, the golden handcuffs were being slapped on and Ranger Up was going to die—and I was going to spend my life working for other people doing something I really didn't care about that much," said Nick.
What is Ranger Up?
In Nick's words, "Ranger Up is a content machine."
Don't let the t-shirts and jeans on the home page of its site fool you into thinking it's an apparel company. Yes, there's the clothing, but if you dig, you'll find a full-fledged media company, leveraging its free content to move pay-walled content.
Unlike many other content providers, who are struggling to monetize their content, offering a free article here and there and then banking on the hope that readers will buy a subscription instead of site jumping to another URL where more free content is available, Ranger Up offers a seemingly endless supply of videos and images—including the original series "The Damn Few" and the "Rhino Den" blog. The content being created by Ranger Up is distinct. It isn't available in bulk online, which means its audience is digging in its heels and sticking around for more. In turn, this content has helped them engage, retain and grow a community that pays for content, too, in the form of t-shirts and jeans and signs and other gear, rather than site jumping for its next dose of free content.
How's that working for Ranger Up?
According to Internet Retailer, Ranger Up's "high level of engagement is what drove $750,000 in social commerce sales for the e-retailer in 2013—as 28% of its total online sales came from shoppers who clicked to the site from social networks. The role of social networks in driving traffic is even greater: Nearly 39% of Ranger Up's 2013 traffic stemmed from Facebook, Twitter, Pinterest and YouTube . . . . That earn[ed] the merchant the No. 2 spot in this year's Social Media 500, which ranks online retailers by the percentage of traffic they receive from social networks, a measure of how effectively they are reaching their audience via social media."
Let's Backtrack a Bit . . .

More >>

By

Steven Pressfield

|

Published

:

November 26, 2014

Today marks (more or less) the 20th anniversary of The Legend of Bagger Vance, the first book I ever got published (after almost thirty years of trying)—and, in its brand-new, leather-bound incarnation, the centerpiece of this year's Christmas Special at Black Irish Books. The video below is me telling all about this one-time-only Holiday Gift Special. Take a look. The video's short. And trust me, we went all out for this Christmas. This Special is a good one!

By

Steven Pressfield

|

Published

:

November 19, 2014

Back again to the subject of Personal Culture. What are the aspects of this beast?

First is Level of Aspiration. "How high are we aiming?"

Last year's NBA champs were the San Antonio Spurs. Two up-and-coming teams from that season are the L.A. Clippers and the Golden State Warriors. Both squads are young and loaded with stars. The Spurs, on the other hand, are old and creaking. A few days ago the Spurs played the Clippers and the Warriors in back-to-back games. The Spurs thrashed them both.

For San Antonio entering this season, only one outcome is acceptable: they must repeat as champions.

That's Level of Aspiration.

Among tech giants, in what position does Apple want to finish at the end of this year? In the arena of elite military units, where do the Navy SEALS see themselves?

Level of Aspiration is mental. It's a mindset. It's a self-generated and self-reinforced view, not only of our capacity but also of our expectations for ourselves.

Level of Aspiration starts at the top. If you and I are serving as midshipmen on H.M.S. Victory in early October 1805 and we see our commander, Admiral Horatio Nelson, stride aboard, how will we feel about our chances in the upcoming Battle of Trafalgar? Will we expect to win? To what standards of excellence and self-sacrifice will we now hold ourselves?