By

Callie Oettinger




Published

:

July 22, 2016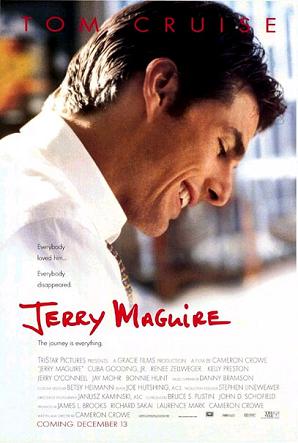 "Hello," worked for Jerry Maguire, helping him win back his girl.
For pitching, if someone says, "You had me at hello," it means you've won a place in the trashcan instead of in that person's heart.
The pitch below is an example of a recent "Hello/Hi" pitch sent to Steve. It's followed by a mark-up pointing out areas to avoid if you find yourself making similar pitches one of these days.
Hi,

My name is Xxx Xxx and I am the social media manager of Xxx Competition. Established in 2012, we are one of the fastest growing Xxx competitions and I am getting in touch to see if you would like to join us in some cross-promotion over the summer/autumn.

2016 is a big year for us, as we have already announced the 1st winner of the new Xxx, Xxx Xxx's 'Xxx', and as the film goes into production we are busy expanding our Judging panel for our new Xxx category. Leading lights of the TV industry join our existing Feature and Short Script Judges, Xxx, Xxx, and 22 other Oscar, Emmy, Cannes, and BAFTA winners, to make up the most distinguished panel of judges of any screenwriting contest in the world.

Our competition is all about launching new writing careers. Xxx is unique in that our objective is to get winning scripts into the hands of those who can get them produced. Proof of our commitment can be seen in our alumni successes. Xxx was a winner with 'Xxx', which was produced as a feature starring Xxx. This year, Xxx, a 2013 winner went on to win this year's Xxx.

We want to create more winners, and to do that, we want to reach out to as many new screenwriters and filmmakers as possible. We'd like to talk to your followers and tell our followers about you.

We're open to any cross-promotion ideas and we can offer discounted competition entry rates, Facebook mentions & Twitter tweets, Instagram contests, original articles, and email blasts. We would be happy to reciprocate by promoting your announcements and events, so do get in contact if you feel like there could be an opportunity for us to work together.

Thanks for taking the time to read this email. I look forward to hearing from you.

Best,
Here's the mark-up:
More >>

By

Steven Pressfield

|

Published

:

July 27, 2016

Here's an exercise to drive you crazy:

Ask yourself, "What is the theme of my life?"

I suggest this for two reasons. First, because it's so hard for us as writers to grasp the idea of "theme." What the hell is it anyway? How is it different from "subject?" From "concept?" An exercise like this (aside from being fairly mind-bending) is a great way to get a sense of exactly what "theme" means.

My second reason is because I was watching the documentary about Tony Robbins last night, "I Am Not Your Guru." I only got to watch the first quarter of it, so I may have grokked its message prematurely and incorrectly. But my early assessment is that a lot of what Tony Robbins does in his "Date With Destiny" 6-day events is to force the attendees (often one-on-one and very much in-their-face) to at least consider the question, "What is the theme of your life?"

"Who are you?"

"What is your destiny?"

"Why were you put on Earth?" "Is there something that you, and only you, are equipped to do? What is that—and why the hell aren't you doing it?"

At this point, lemme let Tony Robbins off the hook and continue only in my own voice, turning to what only I myself believe.

The hardest aspect for most of us to grasp about such questions as "What is the theme of your life?" and "What is your destiny?" is simply the seemingly egomaniacal idea that our lives do have a theme and that we ourselves do have a destiny.

Do you believe that? You? Me? One of seven billion egos/bodies/carbon units on the planet? Us? Isn't that pretty exalted? Pretty megalomaniacal?

Or let's put it another way: what is the theme of your life as a writer? The theme in your work?

It's one of my bedrock beliefs that we discover who we are, not just by our actions (though that's a big part of it) but, if we're artists, by the works we produce. What films has Matt Damon made? What poems did Sylvia Plath write? What albums has Beyonce recorded? Is there a theme to the collected works of Bob Dylan?

What about you and me? Have we written (or even partially-written) more than one work? What do these works have in common? Is there a thread running through them?

If a graduate student in Literature were to examine our writings, even our uncompleted works and works in progress, what theme would he or she identify within them?

If you're a reader of this blog, you know that I believe in previous lives. I believe that you and I did not arrive in this dimension "in utter nakedness," as Wordsworth once wrote, but as already highly-individuated and evolved souls.

Yes, I believe in destiny.

Destiny = theme.

Do we have a purpose, you and I? Yes. Were we put here for a reason? Yes. What is that reason? That's our job: to find out. To find out and to act upon that finding-out.

If we're artists we find out what our destiny/theme is by doing our work, even if we have no idea why we're doing it, why a specific idea seized us, why we were compelled to write about the stuff we're compelled to write about. Write it first, then step back and ask, "What the hell was that about?" What does it tell me about my own preoccupations, my passions, my obsessions?

That's our theme.

That's our destiny.

If you watch the Tony Robbins documentary, you'll see that he uses extreme methods of theater, of confrontation, of personal proximity, touch, voice, profanity. Why? I think it's because most of his event attendees are so young. They haven't been on the planet long enough, or had enough experiences to provide them with a graspable reflection of who they are, what they want, what their destiny might be. So Tony has to shake them up. He has to rattle their cages, not just to wake them up so that they're receptive to something, but to seed the belief that they do have a destiny, they do have a theme, their life is about something.

For you and me as artists, time and the work itself will tell us our theme. What do we love? What subjects capture us? And how does our treatment of these subjects change and evolve over time? Do we "solve" one issue and move on to the next? How is Issue #12 related to Issue #1? Did Sarah Vaughn's last album display an evolution from her first?

What was her theme? What is mine?

What is yours?

By

Steven Pressfield

|

Published

:

July 20, 2016

Call this post "Dudeology #3," as we continue our exploration of The Big Lebowski, with an eye specifically to the writing of first drafts.

We were talking in a couple of previous posts about the preparatory questions a writer asks himself or herself before the first word of a first draft goes onto paper. For me, the first two are:
"What genre am I writing in?"
"What's the story's spine, i.e. its 'narrative highway' from Act One through Act Two to Act Three?"
The third question for me is, "What's the theme? What is my story about?"
Which brings us back to the Dude.
I have no idea what Lebowski's creators, Joel and Ethan Coen, would say their theme is. My own take may be wildly different from theirs. But here's my shot:
Never underestimate a man with a code.
The Dude, though it might not seem like it on first viewing, is a man with a code. A code of honor. In that, he's just like Philip Marlowe or Sam Spade or Jake Gittes (since Lebowski's genre-DNA is, way more than fifty percent, that of a Private Eye Story.)
Here's Raymond Chandler on the subject from The Simple Art of Murder (1944):
"Down these mean streets a man must go who is not himself mean, who is neither tarnished nor afraid. The detective in this kind of story must be such a man. He is the hero; he is everything. He must be a complete man and a common man and yet an unusual man. He must be, to use a rather weathered phrase, a man of honor."
I know The Big Lebowski is hysterically funny, and the Dude is one of the outstanding comic creations of the past couple of decades. But comedies, more even than more "serious" fare, must be seated in solid dramatic soil.
Consider the Dude's character as a man with a code.
The Dude is kind. He's capable of empathy for others (his demented landlord, the kidnapped Bunny, Maude the troubled daughter, even the Big Lebowski himself). He believes in justice. Someone stole his carpet; he wants it returned intact. ("It tied the whole room together, man!") He lost the money entrusted to him; he feels an obligation to get it back. Despite his buddy John Goodman's non-stop provocations to act unscrupulously ("A toe? I can get you a toe, Dude!"), the Dude remains honorable and relentless. He's on the case. And his code is what sees him through to the end.
Even the Dude's past, like Bogie's in Casablanca, is replete with hints to his integrity.
DUDE

I was one of the authors of the Port Huron statement. The first draft … not the compromised second. Remember the Seattle Seven? That was me.
Okay. How does this help you and me as we embark on the first draft of our new novel/screenplay/videogame/whatever?
If we know our theme, we know our hero. The hero, remember, embodies the theme.
If we know our theme, we know our villain. The villain personifies the counter-theme.
If we know our theme, we know (roughly) our climax. In the climax, recall, hero and villain clash over the issue of the theme.
Consider, on this subject, our hero's name.
"The Dude" is not just Jeffrey Lebowski's moniker, it's his identity as the filmmakers intend it. "Dude" is the generic term for a male in a certain American culture. We greet friends with "Hey, dude!" "Dude" is the equivalent of "guy" or "man."
In other words, the Dude is Everyman.
He's you or me.
Which brings us back to the idea of a Man With A Code.
In many ways, this conception is the pre-eminent theme in American books and movies. The archetypal American hero from George Washington to Davy Crockett to Atticus Finch is a man with a code.
Pick a hero in any Western.
In any cop story or detective story.
Even in a gangster saga (perhaps most of all in a gangster saga.)
They will always be men (or women) with a code.
Isn't this idea, in fact, the central identity (or self-identity) of the United States? Isn't that how we see ourselves, as individuals and as a nation?
Yeah, we may be fat and lazy. We may pursue our creature comforts a little too zealously. We may be shallow, we may be ill-informed; we may have our priorities all screwed up.
But down deep we believe in right and wrong and if you push us far enough, we'll actually act on these beliefs.
That's the Dude.
That's our hero.
That's us.
The Coen brothers played this idea back to us in a zany, stoned ("Look out, man! There's a beverage here!") vodka-Kahlua-and-cream way. But the underlying theme was dead serious and the story was as red-white-and-blue as Bogie and Bacall and as American as apple pie.