By

Callie Oettinger




Published

:

July 22, 2016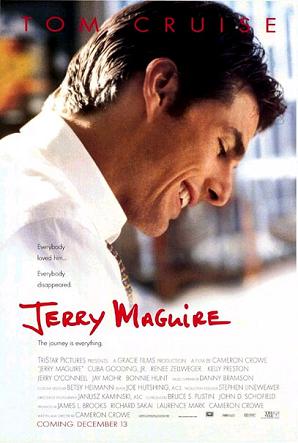 "Hello," worked for Jerry Maguire, helping him win back his girl.
For pitching, if someone says, "You had me at hello," it means you've won a place in the trashcan instead of in that person's heart.
The pitch below is an example of a recent "Hello/Hi" pitch sent to Steve. It's followed by a mark-up pointing out areas to avoid if you find yourself making similar pitches one of these days.
Hi,

My name is Xxx Xxx and I am the social media manager of Xxx Competition. Established in 2012, we are one of the fastest growing Xxx competitions and I am getting in touch to see if you would like to join us in some cross-promotion over the summer/autumn.

2016 is a big year for us, as we have already announced the 1st winner of the new Xxx, Xxx Xxx's 'Xxx', and as the film goes into production we are busy expanding our Judging panel for our new Xxx category. Leading lights of the TV industry join our existing Feature and Short Script Judges, Xxx, Xxx, and 22 other Oscar, Emmy, Cannes, and BAFTA winners, to make up the most distinguished panel of judges of any screenwriting contest in the world.

Our competition is all about launching new writing careers. Xxx is unique in that our objective is to get winning scripts into the hands of those who can get them produced. Proof of our commitment can be seen in our alumni successes. Xxx was a winner with 'Xxx', which was produced as a feature starring Xxx. This year, Xxx, a 2013 winner went on to win this year's Xxx.

We want to create more winners, and to do that, we want to reach out to as many new screenwriters and filmmakers as possible. We'd like to talk to your followers and tell our followers about you.

We're open to any cross-promotion ideas and we can offer discounted competition entry rates, Facebook mentions & Twitter tweets, Instagram contests, original articles, and email blasts. We would be happy to reciprocate by promoting your announcements and events, so do get in contact if you feel like there could be an opportunity for us to work together.

Thanks for taking the time to read this email. I look forward to hearing from you.

Best,
Here's the mark-up:
More >>

Business and Motivation
by Collins, Jim
The second-favorite book (after Marcus Aurelius' Meditations) of Marine general Jim "Mad Dog" Mattis, who led Marines in Afghanistan and commanded the First Marine Division in Iraq. Brilliant, no-nonsense insights into how organizations succeed . . . and fail.

by Polish, Joe
Joe is a marketing guru out of Tempe, AZ, who has put together a series of CD interviews with entrepreneurs, authors, coaches, marketers and interesting people of all stripes. (Fair disclosure: he interviewed me.) My pick: any interview with "strategic coach" Dan Sullivan.
by White, Jack
Jack White was the first state artist of Texas. But his book isn't about art, it's about the business of art. (He has two others, on selling art and on self-promotion). You have to download these for twenty-odd bucks from www.senkarikstuff.com. they're not available in hard copy. Terrific stuff, well worth the paper and toner.