By

Callie Oettinger




Published

:

May 22, 2015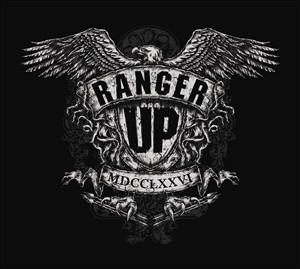 [This post ran last November. This week, Ranger Up helped share a special giveaway of The Return, a Black Irish Books title by David Danelo.  We just wanted to thank the Ranger Up team for sharing The Return — and Nick Palmisciano for sharing Ranger Up's backstory. Working with Ranger Up is always a reminder of what can be accomplished when someone fights for his passion.]
Nick Palmisciano was earning a quarter million a year when he learned he was being promoted — a promotion that would add another hundred thousand or so to his income.
The promotion announcement landed on a Friday. The following Monday he gave his notice.
"I knew that if I took that promotion, the golden handcuffs were being slapped on and Ranger Up was going to die—and I was going to spend my life working for other people doing something I really didn't care about that much," said Nick.
What is Ranger Up?
In Nick's words, "Ranger Up is a content machine."
Don't let the t-shirts and jeans on the home page of its site fool you into thinking it's an apparel company. Yes, there's the clothing, but if you dig, you'll find a full-fledged media company, leveraging its free content to move pay-walled content.
Unlike many other content providers, who are struggling to monetize their content, offering a free article here and there and then banking on the hope that readers will buy a subscription instead of site jumping to another URL where more free content is available, Ranger Up offers a seemingly endless supply of videos and images—including the original series "The Damn Few" and the "Rhino Den" blog. The content being created by Ranger Up is distinct. It isn't available in bulk online, which means its audience is digging in its heels and sticking around for more. In turn, this content has helped them engage, retain and grow a community that pays for content, too, in the form of t-shirts and jeans and signs and other gear, rather than site jumping for its next dose of free content.
How's that working for Ranger Up?
According to Internet Retailer, Ranger Up's "high level of engagement is what drove $750,000 in social commerce sales for the e-retailer in 2013—as 28% of its total online sales came from shoppers who clicked to the site from social networks. The role of social networks in driving traffic is even greater: Nearly 39% of Ranger Up's 2013 traffic stemmed from Facebook, Twitter, Pinterest and YouTube . . . . That earn[ed] the merchant the No. 2 spot in this year's Social Media 500, which ranks online retailers by the percentage of traffic they receive from social networks, a measure of how effectively they are reaching their audience via social media."
Let's Backtrack a Bit . . .

More >>

Business and Motivation
by Collins, Jim
The second-favorite book (after Marcus Aurelius' Meditations) of Marine general Jim "Mad Dog" Mattis, who led Marines in Afghanistan and commanded the First Marine Division in Iraq. Brilliant, no-nonsense insights into how organizations succeed . . . and fail.

by Polish, Joe
Joe is a marketing guru out of Tempe, AZ, who has put together a series of CD interviews with entrepreneurs, authors, coaches, marketers and interesting people of all stripes. (Fair disclosure: he interviewed me.) My pick: any interview with "strategic coach" Dan Sullivan.
by White, Jack
Jack White was the first state artist of Texas. But his book isn't about art, it's about the business of art. (He has two others, on selling art and on self-promotion). You have to download these for twenty-odd bucks from www.senkarikstuff.com. they're not available in hard copy. Terrific stuff, well worth the paper and toner.