By

Callie Oettinger




Published

:

March 7, 2014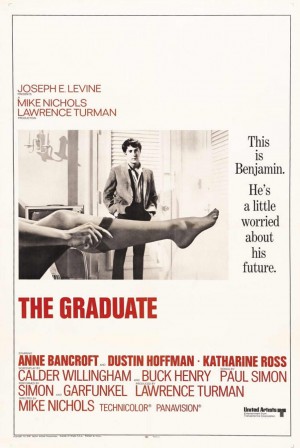 Mr. McGuire: I want to say one word to you. Just one word.
Benjamin: Yes, sir.
Mr. McGuire: Are you listening?
Benjamin: Yes, I am.
Mr. McGuire: Plastics.
—The Graduate
Magic-Bullet Plastic
For The Graduate's Mr. McGuire, "plastics" was it—that sure-fire, magic-bullet road to riches. A couple of decades later, he might have said "home health care"—and today's young Benjamin Braddock would perhaps have given him the same confused look, and the same follow-up Q&A would have ensued:
Benjamin: Exactly how do you mean?

Mr. McGuire: There's a great future in [home health care]. Think about it. Will you think about it?
Mr. McGuire seemed like a shiny-object guy, always racing after the buck-making magic bullet du jour. He might have hit it big that way, too—but it's a long-shot, like investing your paycheck in Powerball tickets. Odds aren't in your favor.
But what if he had found that passion for the magic bullet within the long term?
More >>

Business and Motivation
by Collins, Jim
The second-favorite book (after Marcus Aurelius' Meditations) of Marine general Jim "Mad Dog" Mattis, who led Marines in Afghanistan and commanded the First Marine Division in Iraq. Brilliant, no-nonsense insights into how organizations succeed . . . and fail.

by Polish, Joe
Joe is a marketing guru out of Tempe, AZ, who has put together a series of CD interviews with entrepreneurs, authors, coaches, marketers and interesting people of all stripes. (Fair disclosure: he interviewed me.) My pick: any interview with "strategic coach" Dan Sullivan.
by White, Jack
Jack White was the first state artist of Texas. But his book isn't about art, it's about the business of art. (He has two others, on selling art and on self-promotion). You have to download these for twenty-odd bucks from www.senkarikstuff.com. they're not available in hard copy. Terrific stuff, well worth the paper and toner.