By

Callie Oettinger




Published

:

March 7, 2014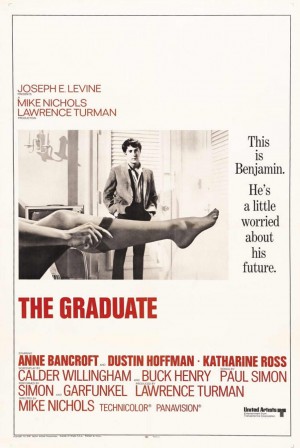 Mr. McGuire: I want to say one word to you. Just one word.
Benjamin: Yes, sir.
Mr. McGuire: Are you listening?
Benjamin: Yes, I am.
Mr. McGuire: Plastics.
—The Graduate
Magic-Bullet Plastic
For The Graduate's Mr. McGuire, "plastics" was it—that sure-fire, magic-bullet road to riches. A couple of decades later, he might have said "home health care"—and today's young Benjamin Braddock would perhaps have given him the same confused look, and the same follow-up Q&A would have ensued:
Benjamin: Exactly how do you mean?

Mr. McGuire: There's a great future in [home health care]. Think about it. Will you think about it?
Mr. McGuire seemed like a shiny-object guy, always racing after the buck-making magic bullet du jour. He might have hit it big that way, too—but it's a long-shot, like investing your paycheck in Powerball tickets. Odds aren't in your favor.
But what if he had found that passion for the magic bullet within the long term?
More >>

Favorite Fiction
by Percy, Walker
National Book Award winner 1963. New Orleans stockbroker Binx Bolling (one of the great characters of contemporary fiction) battles Kierkegaardian despair with the help of his cousin Kate, an ultra-dry sense of humor, and a compulsion for going to the movies.
by van der Post, Laurens
A close second: World War II classic by the South African master. A tale of two brothers, a Japanese prison camp, and the soul's triumph over suffering and isolation.