By

Callie Oettinger




Published

:

November 21, 2014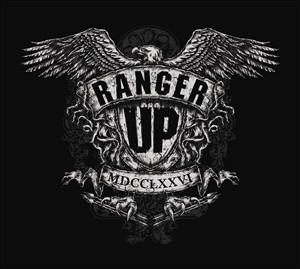 Nick Palmisciano was earning a quarter million a year when he learned he was being promoted — a promotion that would add another hundred thousand or so to his income.
The promotion announcement landed on a Friday. The following Monday he gave his notice.
"I knew that if I took that promotion, the golden handcuffs were being slapped on and Ranger Up was going to die—and I was going to spend my life working for other people doing something I really didn't care about that much," said Nick.
What is Ranger Up?
In Nick's words, "Ranger Up is a content machine."
Don't let the t-shirts and jeans on the home page of its site fool you into thinking it's an apparel company. Yes, there's the clothing, but if you dig, you'll find a full-fledged media company, leveraging its free content to move pay-walled content.
Unlike many other content providers, who are struggling to monetize their content, offering a free article here and there and then banking on the hope that readers will buy a subscription instead of site jumping to another URL where more free content is available, Ranger Up offers a seemingly endless supply of videos and images—including the original series "The Damn Few" and the "Rhino Den" blog. The content being created by Ranger Up is distinct. It isn't available in bulk online, which means its audience is digging in its heels and sticking around for more. In turn, this content has helped them engage, retain and grow a community that pays for content, too, in the form of t-shirts and jeans and signs and other gear, rather than site jumping for its next dose of free content.
How's that working for Ranger Up?
According to Internet Retailer, Ranger Up's "high level of engagement is what drove $750,000 in social commerce sales for the e-retailer in 2013—as 28% of its total online sales came from shoppers who clicked to the site from social networks. The role of social networks in driving traffic is even greater: Nearly 39% of Ranger Up's 2013 traffic stemmed from Facebook, Twitter, Pinterest and YouTube . . . . That earn[ed] the merchant the No. 2 spot in this year's Social Media 500, which ranks online retailers by the percentage of traffic they receive from social networks, a measure of how effectively they are reaching their audience via social media."
Let's Backtrack a Bit . . .

More >>

Favorite Fiction
by Percy, Walker
National Book Award winner 1963. New Orleans stockbroker Binx Bolling (one of the great characters of contemporary fiction) battles Kierkegaardian despair with the help of his cousin Kate, an ultra-dry sense of humor, and a compulsion for going to the movies.
by van der Post, Laurens
A close second: World War II classic by the South African master. A tale of two brothers, a Japanese prison camp, and the soul's triumph over suffering and isolation.