By

Callie Oettinger




Published

:

November 21, 2014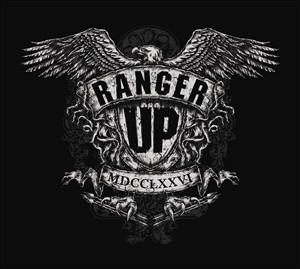 Nick Palmisciano was earning a quarter million a year when he learned he was being promoted — a promotion that would add another hundred thousand or so to his income.
The promotion announcement landed on a Friday. The following Monday he gave his notice.
"I knew that if I took that promotion, the golden handcuffs were being slapped on and Ranger Up was going to die—and I was going to spend my life working for other people doing something I really didn't care about that much," said Nick.
What is Ranger Up?
In Nick's words, "Ranger Up is a content machine."
Don't let the t-shirts and jeans on the home page of its site fool you into thinking it's an apparel company. Yes, there's the clothing, but if you dig, you'll find a full-fledged media company, leveraging its free content to move pay-walled content.
Unlike many other content providers, who are struggling to monetize their content, offering a free article here and there and then banking on the hope that readers will buy a subscription instead of site jumping to another URL where more free content is available, Ranger Up offers a seemingly endless supply of videos and images—including the original series "The Damn Few" and the "Rhino Den" blog. The content being created by Ranger Up is distinct. It isn't available in bulk online, which means its audience is digging in its heels and sticking around for more. In turn, this content has helped them engage, retain and grow a community that pays for content, too, in the form of t-shirts and jeans and signs and other gear, rather than site jumping for its next dose of free content.
How's that working for Ranger Up?
According to Internet Retailer, Ranger Up's "high level of engagement is what drove $750,000 in social commerce sales for the e-retailer in 2013—as 28% of its total online sales came from shoppers who clicked to the site from social networks. The role of social networks in driving traffic is even greater: Nearly 39% of Ranger Up's 2013 traffic stemmed from Facebook, Twitter, Pinterest and YouTube . . . . That earn[ed] the merchant the No. 2 spot in this year's Social Media 500, which ranks online retailers by the percentage of traffic they receive from social networks, a measure of how effectively they are reaching their audience via social media."
Let's Backtrack a Bit . . .

More >>

by Robert Tyre (Bobby) Jones
In my opinion, the best golf book ever written. Kind of a hodge-podge actually, with tips and lessons mixed in with autobiography—the story of the Grand Slam, and even a chapter titled "The Stymie—Let's Have It Back!" Like so many memoirs by great men and women who aren't professional writers, it rings true as gold, page after page. If Bobby wants the stymie back, I'm all for it.
by Penick, Harvey
If authenticity is a virtue, this is the supreme manifestation of it. Harvey Penick and John Wooden both radiate that quality of true-blue excellence and generosity, which explains why both have produced so many champions and are both so revered by all who knew them. Simply sensational.
by Printer Bowler
Full disclosure: young Printer is a dear friend. This is a slender volume that goes deep, from an officer during the Vietnam War who has lived a full and profoundly observed life and distilled there from many lessons that go beyond the front nine or the back. It'll help your golf game, too.
by Murphy, Michael
Best book ever on golf and spirituality. Packed with wit and inventiveness, not at all full of itself, Kingdom is a yarn you can read over and over. Shivas Irons is probably the greatest fictional golf creation, short of Carl from Caddyshack. And Michael Murphy is erudite. Do you know the scene in Plato's Symposium, when Alcibiades arrives, drunk, at the dinner party, and enters to make a speech in praise of Socrates? Well, Murphy knocks this off to brilliant effect with a speech in praise of Shivas—and never even winks at his readers.
by Bertrand, Tom and Printer Bowler
Golfing cognoscenti remember the late John Schlee's student-mentor relationship with Ben Hogan that, alas, ended with both their deaths. Were Hogan's final secrets lost? No, because Schlee passed them on to celebrated San Diego teaching pro Tom Bertrand. Here, working with Printer Bowler (author of the excellent Cosmic Laws of Golf), Bertrand delivers to us the master's last secrets on pronation/supination, the left hip, the right knee, and much more—plus fascinating psychological nuggets on competition and the keys to victory. Hogan's concept of "the moving wall" alone is worth the price of the book. A must-read for Hogan fans and golfing aficionados of all kinds.