By

Steven Pressfield




Published

:

September 28, 2016

If you're a writer struggling to get published (or published again) or wrestling with the utility or non-utility of self-publishing, you may log onto this blog and think, Oh, Pressfield's got it made; he's had real-world success; he's a brand.

Trust me, it ain't necessarily so.

I don't expect to be reviewed by the New York Times. Ever. The last time was 1998 for Gates of Fire. That's eighteen years ago. The War of Art was never reviewed, The Lion's Gate never. My other seven novels? Never.

I've got a new one, The Knowledge, coming in a month or two. It will be reviewed, I'm certain, by no one.

If I want to retain my sanity, I have to banish such expectations from my thinking. I cannot permit my professional or artistic self-conception to be dependent on external validation, at least not of the "mainstream recognition" variety. It's not gonna happen. I'm never gonna get it.

If you're not reviewed by the New York Times (or seen on Oprah) your book is gonna have tough, tough sledding to gain awareness in the marketplace. No book I publish under Black Irish is going to achieve wide awareness. BI's reach is too tiny. Our penetration of the market is too miniscule. And even being published by one of the Big Five, as The Lion's Gate was by Penguin in 2014, is only marginally more effective.

There are maybe a hundred writers of fiction whose new books will be reviewed with any broad reach in the mainstream press. Jonathan Franzen, Stephen King, J.K. Rowling, etc. I'm not on that list. My stuff will never receive that kind of attention.

Does that bother me? I'd be a liar if I said I didn't want to be recognized or at least have my existence and my work acknowledged.

But reality is reality. As Garth on Wayne's World once said of his own butt, "Accept it before it destroys you."

On the other hand, it's curiously empowering to grasp this and to accept it.

It forces you to ask, Why am I writing?

What is important to me?

What am I in this for?

Here is novelist Neal Stephenson from his short essay, Why I Am a Bad Correspondent:

 
Another factor in this choice [to focus entirely on writing to the exclusion of other "opportunities" and distractions] is that writing fiction every day seems to be an essential component in my sustaining good mental health. If I get blocked from writing fiction, I rapidly become depressed, and extremely unpleasant to be around. As long as I keep writing it, though, I am fit to be around other people. So all of the incentives point in the direction of devoting all available hours to fiction writing.
I asked hypothetically in last week's post, What if a writer worked her entire life, produced a worthy and original body of work, yet had never been published by a mainstream press and had never achieved conventional recognition? Would her literary efforts have been in vain? Would she be considered a "failure?"
Part of my own answer arises from Neal Stephenson's observation above.
I wrote for twenty-eight years before I got a novel published. I can't tell you how many times friends and family members, lovers, spouses implored me for my own sake to wake up and face reality.
I couldn't.
Because my reality was not the New York Times or the bestseller list or even simply getting an agent and having a meeting with somebody. My reality was, If I stop writing I will have to kill myself.
I'm compelled.
I have no choice.
I don't know why I was born like this, I don't know what it means; I can't tell you if it's crazy or deluded or even evil.
I have to keep trying.
That pile of unpublished manuscripts in my closet may seem to you (and to me too) to be a monument to folly and self-delusion. But I'm gonna keep adding to it, whether HarperCollins gives a shit, or The New Yorker, or even my cat who's perched beside me right now on my desktop.
I am a writer.
I was born to do this.
I have no choice.

By

Shawn Coyne

|

Published

:

September 30, 2016

I'm re-running an article I wrote fifteen months ago about a full page advertisement in The New York Times. 

The reason why is this article from Bloomberg Businessweek, How Hampton Creek Sold Silicon Valley on a Fake-Mayo Miracle, that ran on September 22, 2016.  It details the company's buy-back campaigns to artificially inflate its popularity and short term financial success. 

Essentially the company funded a wide net of dedicated followers (coined "Creekers" who took the do-gooder positioning of the company at face value) to go into grocery stores and buy its products so that it could use industry trusted data to influence its appeal to investors. The Creekers emptied the shelves of  Hampton Creeks' "Just Mayo" at Whole Foods which induced Whole Foods to report vibrant sales data and re-order. "Just Mayo" was soon the #1 selling mayonnaise at the chain.


My read from the Businessweek investigation is that the primary purpose of the Hampton Creek is to attract marquee investors to fund it to a billion dollar valuation.  That valuation would pose such a threat to one of the major food conglomerates (Unilever in particular which owns Hellman's Mayonnaise) that it could induce them to acquire the company at an inflated value.


If the Businessweek piece proves correct, this buy back approach is even more cynical and unethical than those who pay third parties to go to bookstores and buy up their books so that they'll hit bestseller lists.  And that's saying something. 

All of this chicanery aside…what's important for us as writers and entrepreneurs etc. is to remember that having a comprehensive understanding of story structure is not just helpful for us as creators. 

It's an indispensable analytical tool to save us from charlatans. 

When we understand story structure we are empowered to see through the hype and directly question the motivations of the messenger.  Here's the post again to walk you through why this advertisement set off my story alarms.


A full page advertisement on Page 7 of the Sunday June 21, 2015 edition of The New York Times—in the main news section a full page requires 126 column inches at a retail price of $1,230 per inch ($154,980)—ran as follows:

Dear Food Leaders,

I've had lots of successful folks give me advice about you.  Advice on whether to work with you (be wary), on how to grow with you (go slow)—and the good we can do with you (very little).

We built a movement, and the fastest-growing food company on earth, around intentionally ignoring all of it.

We started Hampton Creek because we believe in the goodness of people—in the goodness of you.  And you, the same folks who created a food system that often violates your own values, have validated what all of us knew:  It turns out that when you create a path that makes it easy for good people to do good things—they will do it.

By

Callie Oettinger

|

Published

:

September 23, 2016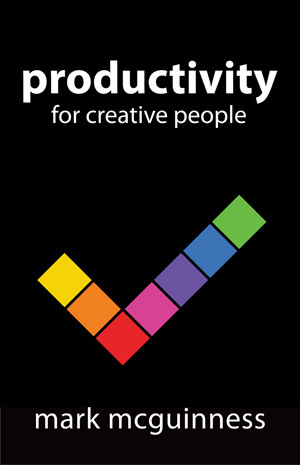 Mark McGuinness has a new book out. He's giving it away for free.
I haven't read it yet, but I'm suggesting you check it out.
Why?
Trust.
I know I'll respect whatever Mark produces.
That's Not How This Works
Last week a pitch letter from a stranger arrived. The stranger has a book idea and wants to obtain a signed author contract with a publishing house before he writes his book. In order to achieve this goal, the stranger explained that he is requesting support from established authors. He wants the established authors to provide an endorsement for his book idea.
Breakin' it down:
The stranger doesn't have a book to review.
The stranger has a book idea he'd like supported.
The stranger doesn't have a relationship with the established authors.
The stranger wants established authors to spend their time on his work.
The stranger doesn't have a proven track record.
The stranger wants authors to trust him and lend their names to his unproven work.
As I read the pitch, an Esurance commercial — the one with the woman posting pictures to the wall of her home — came to mind. She and her friend start disagreeing and her friend says, "That's not how it works. That's not how any of this works."
More >>