By

Steven Pressfield




Published

:

September 21, 2016

I stumbled onto the website of a novelist I had never heard of. (He's probably never heard of me either.) What I saw there got me thinking.

The site was excellent. It displayed all fourteen of the novelist's books in "cover flow" format. They looked great. A couple had been published by HarperCollins, several others by Random House. The author was the real deal, a thoroughgoing pro with a body of work produced over decades.

Somehow I found myself thinking, What if this excellent writer had never been published?

Would we still think of him as a success?

(In other words, I started pondering the definition of "success" for a writer.)

Suppose, I said to myself … suppose this writer had written all these novels, had had their covers designed impeccably, had their interiors laid out to the highest professional standards.

Suppose he could never find a publisher.

Suppose he self-published all fourteen of his novels.

Suppose his books had found a readership of several hundred, maybe a thousand or two. But never more.

Suppose he had died with that as the final tally.

Would we say he had "failed?"

Would we declare his writing life a waste?

[I'm assuming, for the sake of this exercise, that our writer had been able somehow to support himself and his family throughout his life or that, if he had been supported by someone else (as van Gogh was looked after by his brother Theo), that that was okay with him and with the person supporting him.]

Then I asked myself, What if that was me?

How would I feel about those fourteen books? Would I consider them an exercise in folly? Vanity? Demented self-indulgence?

Would I say to myself, "What's wrong with you? Why do you continue this exercise in futility? Wake up! Get a job!"

Could I justify all that effort and somehow convince myself that it was worthy, that it had been an honorable use of my time on Earth?

It won't surprise you, if you're at all familiar with my thinking in this area, to hear that I would immediately answer yes.

Yes, I would consider that hypothetical writer a success.

I might even declare him a spectacular success.

No, his writing life was not wasted.

No, he had not squandered his time on the planet.

And yes, I would say the same if that writer were me.

My own real-life career is not that far off from this hypothetical. I wrote for seventeen years before I got my first dollar (a check for $3500 for an option on a screenplay that never came near getting made.) I wrote for twenty-eight years before my first novel was published.

What, then, constitutes success for a writer? Is it money? Sales? Recognition? Is it "expressing herself?" Is it "getting her ideas out there?"

Or is it something else?

I'm going to take the next few weeks' posts and do a little self-examination on this subject, which I think is especially critical in this era of the web and Amazon and print-on-demand and instant and easy self-publishing, these days when literally a million new books appear each year. How do we, how do you and I navigate these waters, not just financially or professionally but psychologically, emotionally, spiritually?

[Thanks to our friend David Y.B. Kaufmann for suggesting this topic.]
Thank you for signing up for email updates. You'll now receive a first look at everything that happens at Steven Pressfield Online.

By

Callie Oettinger

|

Published

:

September 23, 2016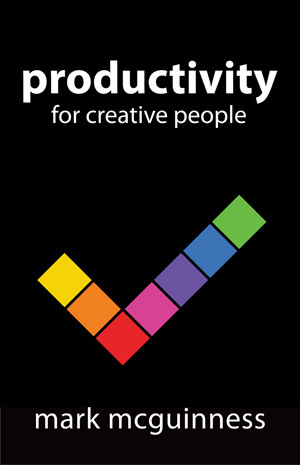 Mark McGuinness has a new book out. He's giving it away for free.
I haven't read it yet, but I'm suggesting you check it out.
Why?
Trust.
I know I'll respect whatever Mark produces.
That's Not How This Works
Last week a pitch letter from a stranger arrived. The stranger has a book idea and wants to obtain a signed author contract with a publishing house before he writes his book. In order to achieve this goal, the stranger explained that he is requesting support from established authors. He wants the established authors to provide an endorsement for his book idea.
Breakin' it down:
The stranger doesn't have a book to review.
The stranger has a book idea he'd like supported.
The stranger doesn't have a relationship with the established authors.
The stranger wants established authors to spend their time on his work.
The stranger doesn't have a proven track record.
The stranger wants authors to trust him and lend their names to his unproven work.
As I read the pitch, an Esurance commercial — the one with the woman posting pictures to the wall of her home — came to mind. She and her friend start disagreeing and her friend says, "That's not how it works. That's not how any of this works."
More >>
SUBSCRIBE
to "What It Takes."

By

Shawn Coyne

|

Published

:

September 16, 2016

Thank you for all of your input about our potential covers for Steve's new novel, THE KNOWLEDGE.

And yes, we're changing the subtitle from A Too Close To True Memoir from the bestselling author of The War of Art to A Too Close To True Novel from the bestselling author of The War of Art.  As my grandmother used to say, we were being "too clever by half" with that Memoir classification fudge. If this were a movie, the tagline would be Inspired by a True Story which basically means it's mostly made up. And readers know that fiction is a "novel," not memoir…A Million Little Pieces notwithstanding.  Big thanks for that help!

We're thrilled at the enthusiasm of the response and how many people wrote in. Plus our grand tally of votes came in over 1000. It was tremendously helpful and we can't thank you enough.

We are going back to the drawing boards and rethinking heavily to incorporate everybody's GREAT input.

And wait to you see our back cover image!

Stay tuned for the upcoming launch on Wednesday November 23, 2016…the day before Thanksgiving.

Without further ado, here are the results:

Red Cover, Option 1., received 653 votes (64%)

Yellow Cover, Option 2, received 366 votes (36%)

Callie Oettinger will be back next week at What It Takes for our regularly scheduled programming.

More >>
SUBSCRIBE
to "What It Takes."