By

Callie Oettinger




Published

:

May 22, 2015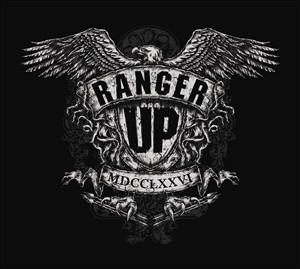 [This post ran last November. This week, Ranger Up helped share a special giveaway of The Return, a Black Irish Books title by David Danelo.  We just wanted to thank the Ranger Up team for sharing The Return — and Nick Palmisciano for sharing Ranger Up's backstory. Working with Ranger Up is always a reminder of what can be accomplished when someone fights for his passion.]
Nick Palmisciano was earning a quarter million a year when he learned he was being promoted — a promotion that would add another hundred thousand or so to his income.
The promotion announcement landed on a Friday. The following Monday he gave his notice.
"I knew that if I took that promotion, the golden handcuffs were being slapped on and Ranger Up was going to die—and I was going to spend my life working for other people doing something I really didn't care about that much," said Nick.
What is Ranger Up?
In Nick's words, "Ranger Up is a content machine."
Don't let the t-shirts and jeans on the home page of its site fool you into thinking it's an apparel company. Yes, there's the clothing, but if you dig, you'll find a full-fledged media company, leveraging its free content to move pay-walled content.
Unlike many other content providers, who are struggling to monetize their content, offering a free article here and there and then banking on the hope that readers will buy a subscription instead of site jumping to another URL where more free content is available, Ranger Up offers a seemingly endless supply of videos and images—including the original series "The Damn Few" and the "Rhino Den" blog. The content being created by Ranger Up is distinct. It isn't available in bulk online, which means its audience is digging in its heels and sticking around for more. In turn, this content has helped them engage, retain and grow a community that pays for content, too, in the form of t-shirts and jeans and signs and other gear, rather than site jumping for its next dose of free content.
How's that working for Ranger Up?
According to Internet Retailer, Ranger Up's "high level of engagement is what drove $750,000 in social commerce sales for the e-retailer in 2013—as 28% of its total online sales came from shoppers who clicked to the site from social networks. The role of social networks in driving traffic is even greater: Nearly 39% of Ranger Up's 2013 traffic stemmed from Facebook, Twitter, Pinterest and YouTube . . . . That earn[ed] the merchant the No. 2 spot in this year's Social Media 500, which ranks online retailers by the percentage of traffic they receive from social networks, a measure of how effectively they are reaching their audience via social media."
Let's Backtrack a Bit . . .

More >>
The Warrior Ethos
The Spartans do not ask how many are the enemy,


but where are they.



The Warrior Ethos was written for our men and women in uniform, but its utility, I hope, will not be limited to the sphere of literal armed conflict. We all fight wars--in our work, within our families, and abroad in the wider world. Each of us struggles every day to define and defend our sense of purpose and integrity, to justify our existence on the planet and to understand, if only within our own hearts, who we are and what we believe in.
We are all warriors. Do we fight by a code? If so, what is it? What is the Warrior Ethos? How do we (and how can we) use it and be true to it in our internal and external lives?
From the Introduction by Steven Pressfield.
[The following is from chapter 12 of The Warrior Ethos:]
12. HOW THE SPARTANS BECAME THE SPARTANS
All warrior cultures start with a great man.
In ancient Sparta, that man was Lycurgus. He took the city from a normal society to a warrior culture.
So that no man would have grounds to feel superior to another, Lycurgus divided the country into 9000 equal plots of land. To each family he gave one plot. Further, he decreed that the men no longer be called "citizens," but "peers" or "equals."

So that no man might compete with another or put on airs over wealth, Lycurgus outlawed money. A coin sufficient to purchase a loaf of bread was made of iron, the size of a man's head and weighing over thirty pounds. So ridiculous was such coinage that men no longer coveted wealth but pursued virtue instead.
Lycurgus outlawed all occupations except warrior. He decreed that no name could be inscribed on a tombstone except that of a woman who died in childbirth or a man killed on the battlefield. A Spartan entered the army at eighteen and remained in service till he was sixty; he regarded all other occupations as unfitting for a man.
Once a Spartan was visiting Athens. His Athenian host threw a banquet in his honor. Wishing to show off for his guest, the Athenian indicated several illustrious personages around the table. "That man there is the greatest sculptor in Greece," he declared, "and that gentleman yonder is its finest architect." The Spartan indicated a servant from his own entourage. "Yes," he said, "and that man there makes a very tasty bowl of soup."
The Athenians, of course, were outstanding warriors in their own right. The great playwright Aeschylus, composing his own epitaph, mentioned nothing of his ninety plays or of any other civilian accomplishment.
Here lies Aeschylus the Athenian. Of his courage at the battle of Marathon, the long- haired Persian could speak much.
Lycurgus decreed that no man under thirty could eat dinner at home with his family. Instead, he instituted "common messes" of fourteen or fifteen men who were part of the same platoon or military unit. Above the threshold of each mess was a sign that said:
Out this door, nothing.
The point of the common mess was to bind the men together as friends. "Even horses and dogs who are fed together," observed Xenophon, "form bonds and become attached to one another."
The payoff came, of course, on the battlefield.
Here's how Spartans got married. Lycurgus wanted to encourage passion, because he felt that a child—a boy— conceived in heat would make a better warrior. So a young Spartan husband could not live with his bride (he spent all day training and slept in the common mess). If the young couple were to consummate their love, the husband had to sneak away from his messmates, then slip back before his absence was discovered.
It was not uncommon for a young husband to be married for four or five years and never see his bride in daylight, except during public events and religious festivals.